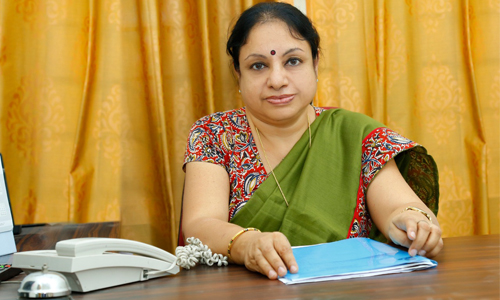 The purpose of this website is to provide specialized information about our school to the public at large. It can also be a great way to develop a strong relationship with parents and students. It will keep you apprised of major class events, as well as of any school news and also tell parents about upcoming events.
We have made our school as a second home for our children wherein they can nurture their ability and creativity. This is possible with the whole hearted support of our staff who are well qualified and experienced.
Special mention of our Management for providing the best infrastructure for the school.They take great care to develop the school in both academic and extracurricular activities. It is their passion and dedication that has helped LAKE MOUNT GLOBAL PUBLIC SCHOOL, IRUMPANAM reach great heights.
Thank you
Maya Jagan
Principal